Online scheduling is available to customers at Ignite Flight who are working to earn a Certificate/Rating.
If you are not enrolled at Ignite Flight and would like to get scheduled to fly, please start by filling out the form at https://form.jotform.com/83405685228159
Please follow these steps:
Log in to Flight Schedule Pro via a web browser such as Google Chrome, Apple Safari, or Microsoft Edge. (if you are unable to log in and need help, don't hesitate to contact the office at (402) 475-8400 or  fly@igniteflight.com.)
Click on Schedule. This option may be hidden behind the hamburger button.

At the top of the schedule, you have several preferences to toggle (if you choose), including filters (only view specific aircraft or instructors as an example) and calendar views (1 day, 3 day, week, month).

Look for availability that works for your personal schedule. White space indicates availability. Blocks indicate unavailability. Specifically, colors like red and grey indicate instructor time off and aircraft maintenance.
Any availability that you might want to schedule within 24 hours or beyond 14 days can be done by contacting the office at (402) 475-8400 or emailing Fly@igniteflight.com.

Once you've found an aircraft and/or instructor available that meet your scheduling needs and the parameters set above, click on the first hour of white space for the specific aircraft or instructor you intend to book.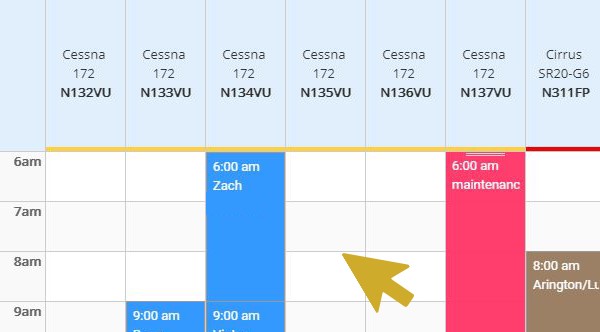 A new reservation menu should display. Enter in the appropriate information including required fields such as reservation start time and date, reservation end time and date, and instructor.
Don't forget to select an aircraft, unless you are flying in yours.
One option that may be of interest to you is "Instructor Only" time. As an example, if you wanted to spend 30-60 minutes with your CFI before or after the aircraft is available to you for any ground training you can toggle that selection.
Scheduling reoccurring reservations is available!
Click the blue "Continue" button at the bottom of the new reservation menu to proceed.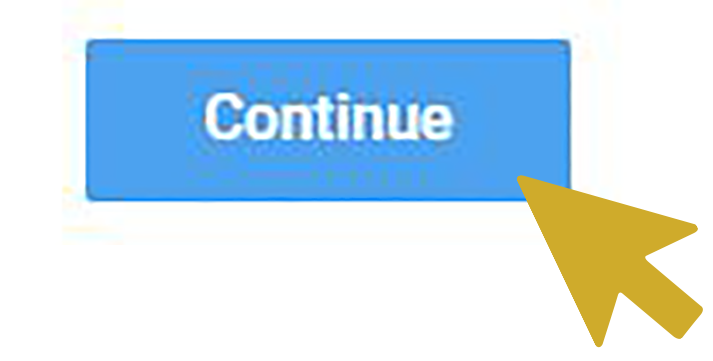 Review the reservation details and proceed by clicking the blue "Book it" button at the bottom.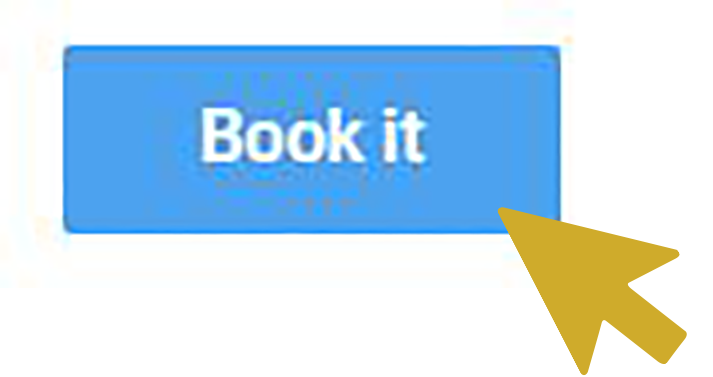 Your reservation is confirmed! You can view a full list of your reservations by clicking on the "Home under the hamburger button>the blue "My Profile" button> "Reservations". Email reminders will be sent out too and make sure to set up Google Calendar Sync within the "My Apps" menu of your Flight Schedule Pro Account.
Problems? If you run into any errors related to your account and documents not being on file, please contact and share those specific documents with the office to remove any scheduling restrictions. These documents are normally entered into the system during your enrollment into flight training at Ignite Flight.
To delete any reservations please contact the office at (402) 475-8400 or email fly@igniteflight.com.
Scheduling Best Practices:
The more information you put into the reservation the better. Including comments, type of flight, routing/legs and more are helpful and makes for a smooth transition from your arrival at the airport to your takeoff clearance at the runway.
Make sure to schedule aircraft and instructors that you are familiar with. Booking a reservation in the Cirrus when you have been learning to fly in the Cessna or booking a CFI you've never met would not be a productive use of your time.