Ignite Flight, located in Lincoln Nebraska, is driven by a passion for aviation and a love for helping people achieve their aviation dreams. Our professional Pilot Academy offers pilot career training for airline, charter, corporate aviation, and more. We also provide recreational flight training.
We are truly honored to inspire and enable your aviation dreams.
our mission IS ALL
ABOUT YOURS
We were created with a love for people and a passion to serve.
WE INSPIRE, ENRICH, AND TRANSFORM LIVES THROUGH AVIATION, ONE RELATIONSHIP, ONE FLIGHT, ONE STORY AT A TIME.
We follow four
simple core values: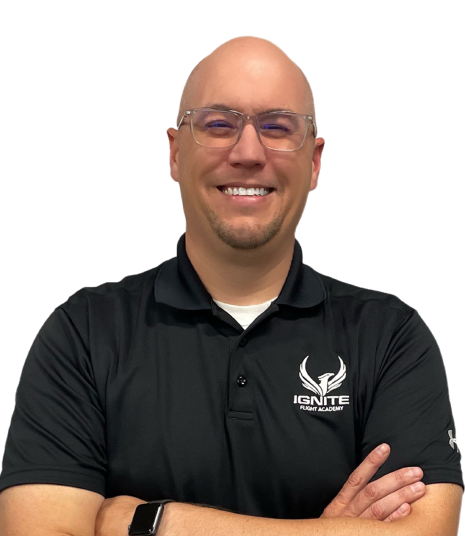 Bill got his start in the aviation industry working at a flight school while working on his certificates and ratings. In 2000, he earned his CFI and worked for a university flight training program. After that, he managed an FBO and sold new/used aircraft. Bill has always had an entrepreneurial spirit to him, which led him to start Ignite Flight Academy in 2004.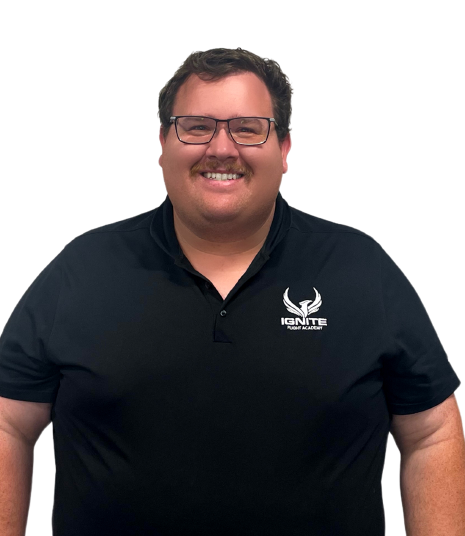 Eric's journey with Ignite Flight began as a customer back in 2008. He started flight training in a Cessna 172SP Skyhawk during his senior year of high school at Lincoln East and completed his private pilot certificate that July. In February 2011, Eric started an internship at Performance, which grew into a part time position.In 2012 Eric became the flight training manager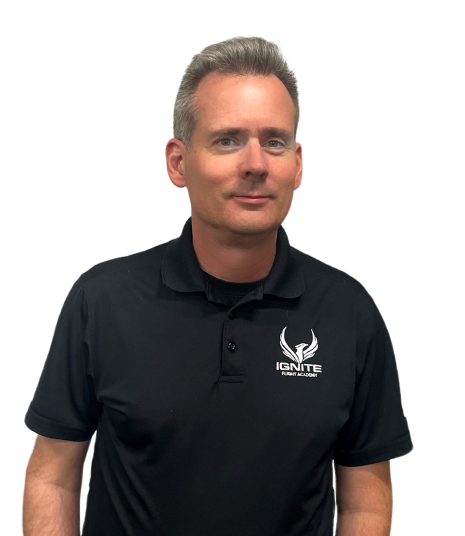 Rich came to Lincoln from the Pacific Northwest where he previously served as a lecturer, flight instructor, and eventually as the chief instructor in a collegiate aviation department.  The allure of a smaller, innovative, and relationship focused flight school is what drew him to Ignite Flight.
A Gold Seal instructor who has taught instrument, multiengine, and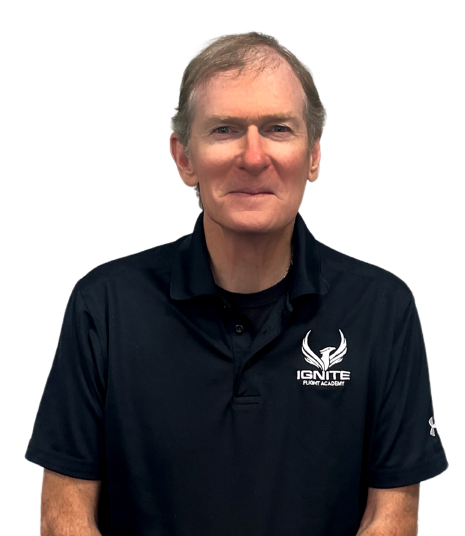 In 1974, attending Oklahoma State University, Jacob's interest in aviation took off. Now after 45 years in industry and counting, Jacob has been a Flight Instructor, Charter Pilot, Corporate Pilot, worked for over 5 different airlines, and so much more. Finally Jacob spent 23 years as an aviation safety inspector. Flew everything from small pistons to a Boeing 737.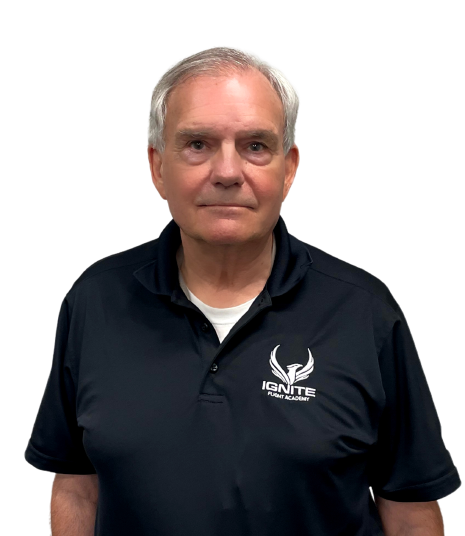 Aviation has been an enjoyable and challenging career for Greg since 1967. Flying allowed him to complete a bachelor's and master's degree. He has been fortunate to fly airliners and military aircraft, and has an ATP (Airline Transport Pilot Certificate).Greg is a gold seal flight instructor who is certified to teach instrument (CFII) and multi-engine

Interested in a career at Ignite Flight? We would still love to get to know you and learn about your experience and skills.
We're growing quickly, and we could have a position for you. Tell us about your dream job and let us know what makes you good at it!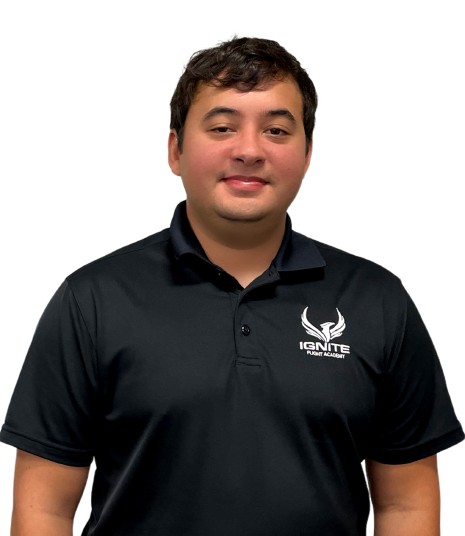 Dennis is from Springfield, VA. He graduated from James Madison University studying mathematic and biology. His love for aviation comes from his grandfather who served as a helicopter pilot for the marines. He decided to pursue his passion for aviation and moved to Daytona Beach, FL to start training and complete his CFI and CFII.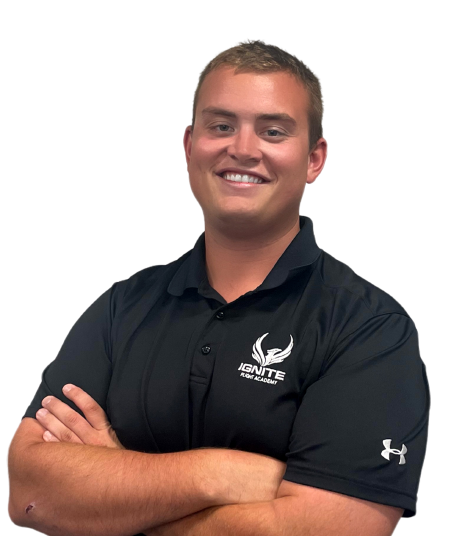 Hunter grew up in Caledonia, Minnesota where he played football for a state championship team. After graduation from Caledonia he attended Winona State on a Football Scholarship and continued his football career. While attending Winona Hunter obtained his Private Pilot Certificate. Upon Graduation of Winona he attended ATP flight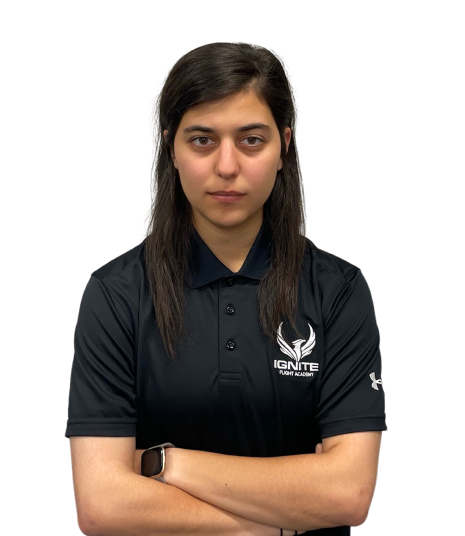 Juliana grew up around the Chicago area where she played soccer, cross country, and track in school. She became interested in aviation when flying international to Europe and the Middle East to see family members. In college she decided to become a pilot because of her love for traveling and flying. She went to Lewis University where she did her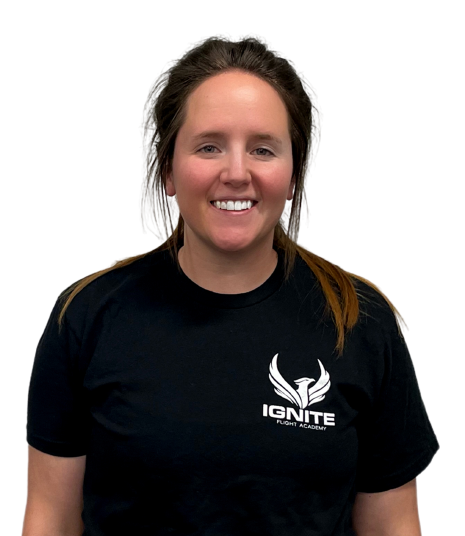 Alix joined Ignite Flight as an administrative assistant in 2018 to help us better serve our customers. She loves human interaction and customer service, and she exhibits impressive skills when it comes to scheduling flights and ensuring our customers stay on track to achieve their goals. Alix enjoys spending time with family and friends,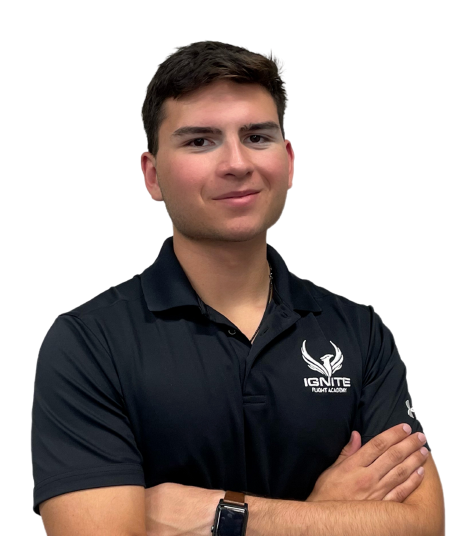 Ever since the young age of 4, Kyle has always wanted to be a pilot. At the age of 17, he made dreams become reality and earned his Private Pilot Certificate. Kyle has worked his way up in aviation and now has his CFI. Kyle originally joined the Ignite Flight family in September 2018 cleaning airplanes. Now you can find him teaching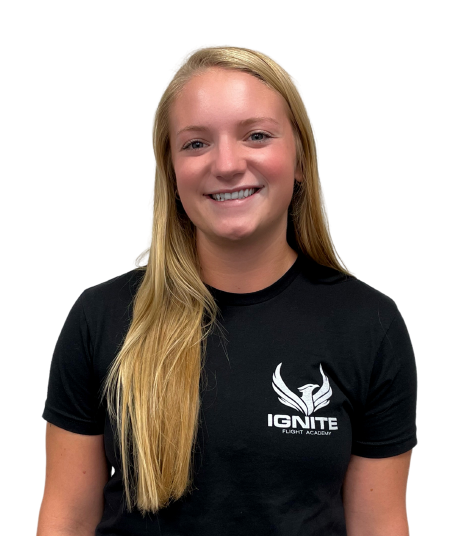 Sam joins us from a small town in Kansas where she grew up near Wichita, the capital of aviation. Coming from a family full of military pilots, it was no surprise that she would want to follow in their footsteps. After graduating from the University of Nebraska with a degree in Nutrition, Exercise and Health Sciences, Sam aspires to

Interested in a career at Ignite Flight? We would still love to get to know you and learn about your experience and skills.
We're growing quickly, and we could have a position for you. Tell us about your dream job and let us know what makes you good at it!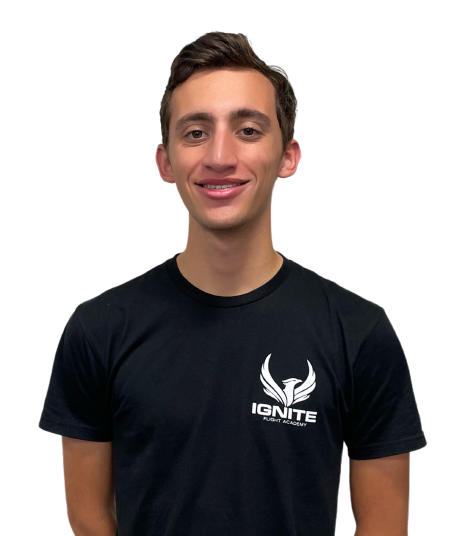 Originally from San Gabriel, California, Brian attends the University of Nebraska – Lincoln, studying Political Science and Economics. He has always had an interest in aviation, and began his flight training at Ignite Flight in 2020. He has since received his private pilot certificate and instrument rating and seeks to pursue a career in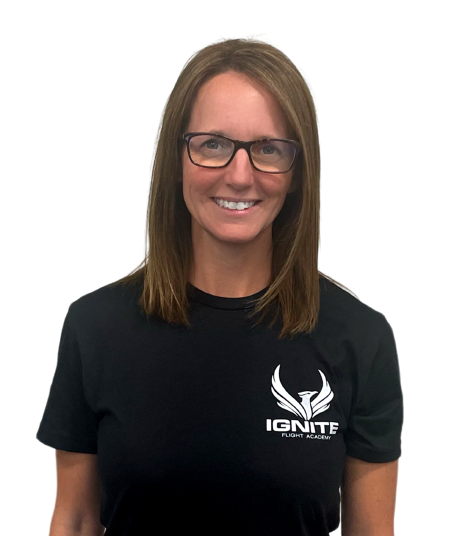 Sarah has been responsible for the company's accounting since Ignite Flight was founded in 2004.In addition to working at Ignite Flight, Sarah has also been a registered nurse since 2001, serving as labor and delivery nurse for over 10 years.Whether she is taking care of a patient, communicating with a customer, or assisting with financial decisions for Ignite Flight, Sarah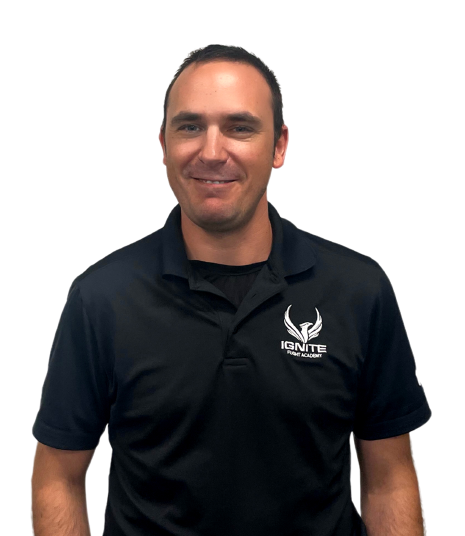 A transplant from the Pacific Northwest, Travis started flying over the vast forests and the beautiful coastal regions of Washington State. He continued his passion for flying through Central Washington University, earning more certificates and ratings along the way, until settling in as a flight instructor. Travis' favorite part of flying and instructing has been enjoying the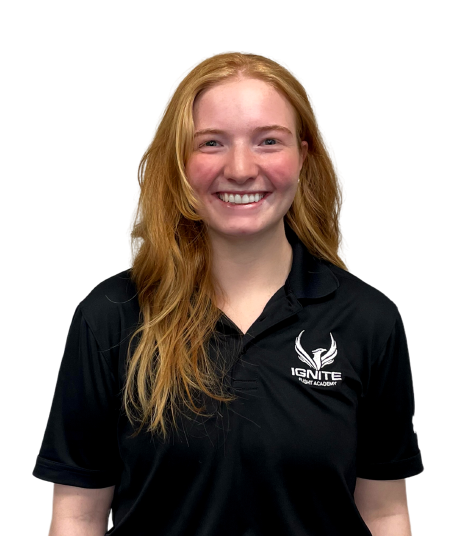 Born and raised in the Pacific Northwest, Sydney spent much of her time looking up towards the sky. Her passion for aviation grew while attending Central Washington University where she Majored in Commercial Aviation and trained towards her flight certificates. While not flying, Sydney enjoys being outside near the water with her dog Cooper. She is excited to share her.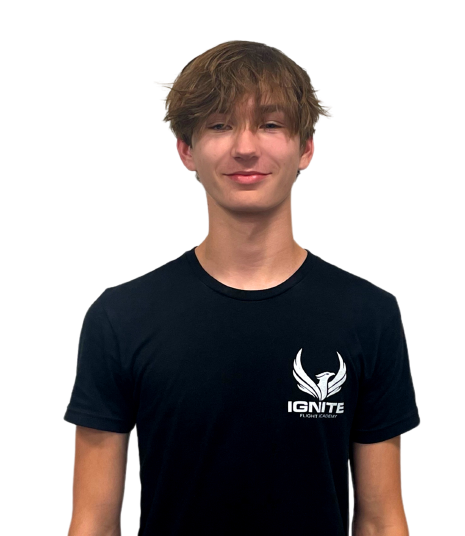 Mason is currently a senior at Lincoln Southwest High School and grew up in Lincoln. He has always loved aviation and at a young age decided he wanted to become a pilot. In school, he has always had a love for math and physics. Mason started his flight training at Ignite Flight Academy in June of 2022. He is currently working towards his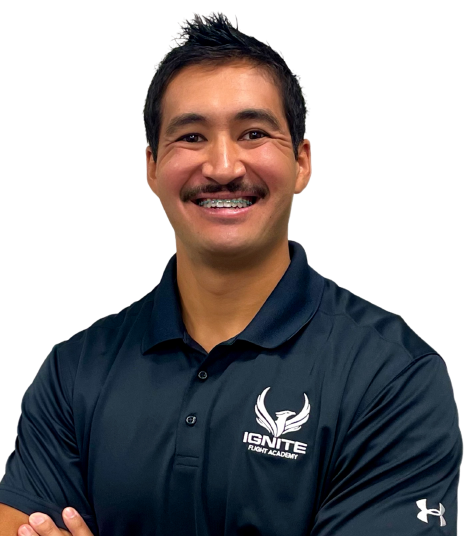 Born at a very young age Jonathan grew up in sunny St. George Utah where he spent much of his youth weight lifting, running cross country and eating gratuitous amounts of food. After graduating from the University of Utah with a bachelors in kinesiology, Jonathan went on his very first flight at a local flight school in 2020. That flight would ignite his passion for aviation and lead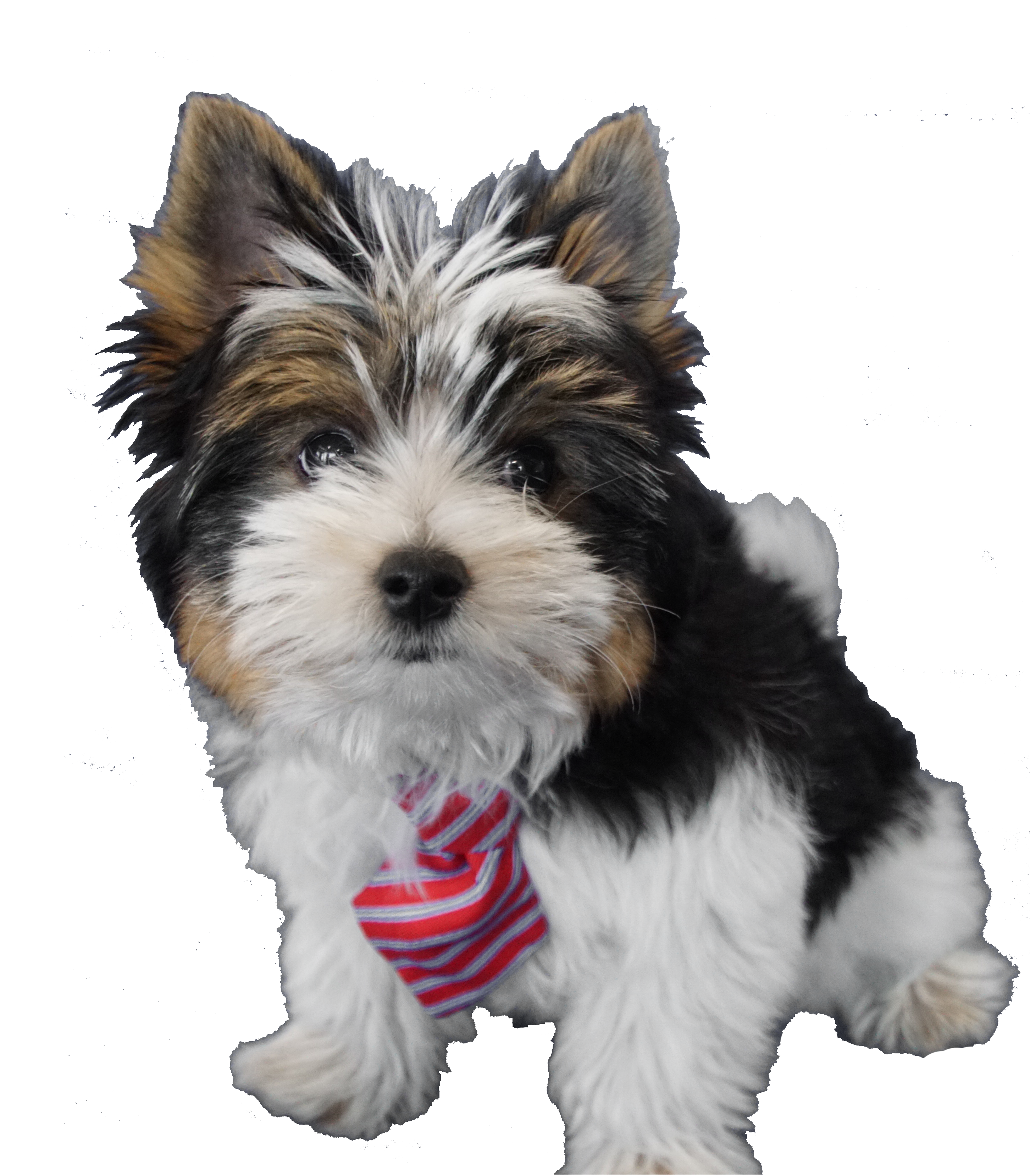 Hi, I am Joey Heckathorn. I am a dog. In this short time on earth, I have learned I really like a tug of war. I often win because I am smol but mighty. My legs are very short and I can't climb over things well. However, it does not stop me from trying. 
Flying is fun and I like to watch the planes. No one will let me outside though because they are scared
Home to the Nebraska State Capitol and the University of Nebraska, the city of Lincoln is a Midwestern community that appeals to young professionals because of its trendy shopping, nightlife, affordable housing options, trails and recreational opportunities, and highly rated restaurants.
What more could you want, right?